Articles
Monthly Marketing Programme over Skype video for IFAs & Financial Advisers
When we talk to IFAs and Financial Advisers about their businesses, a common theme which comes up time and time again is Marketing.

"What's the best marketing technique for my business?"
"How do I create a marketing plan?"
"What are the best ways to generate high quality leads without purchasing them?"
"Does Social Media really work?"
"Should I be writing a Blog?"
"I'd like to run a local client event, but I'm not sure how to get started"
"What marketing techniques work for other IFA businesses?"
Advisers consistently highlight the following as areas in which they want help and guidance:
Networking - the right way to use networking events to attract clients
PR and working with the Press and Media
Seminars and client events - how to plan and promote successful client events
The benefits of writing Articles and Blogs - how to get started, how to find the right topics and how to keep going
Social Media (including video and Podcasting) and Social Media strategy - what works for financial advisers (and what doesn't)
Lead generation tools
Local sponsorship - building relationships and business locally
Building a referral network
Marketing to different client segments- strategies for success
Thought leadership and educational marketing
Attracting business from Accountants and Solicitors - proven strategies
There are other areas, but these activities are the top marketing points that advisers would like to get better at.
Financial advisers have traditionally seen referrals as their main source of new business, and whilst these will continue to be valuable to advisers there are a number of other marketing activities which can support the generation of high quality leads.
Marketing training over Skype and Telephone
Over many years, LifeTalk has offered open workshops for IFAs and financial advisers which explore a wide range of marketing techniques. They have consistently received positive testimonials from attendees – many of whom go on to request in-house consulting.
So now we're delighted to announce a new service which offers personalised marketing advice to financial advisers through Skype and other online technologies. When you sign up, you will qualify for eleven online one-to-one meetings of up to an hour which will be held on Skype (or telephone).
At the core of the programme, you will:


Examine your business goals and identify how your current marketing activities support them
Examine your current marketing strategy (if you have one) and align it closer to your key business goals. Where you do not have a strategy, we will help you to begin the process of creating one.
Examine your current marketing activities and identify successes and weaknesses
Identify new marketing activities which are consistent with supporting your long term and short term business goals
Identify specific marketing skills, strengths and weaknesses within your team and look to build on opportunities
Full Social Media audit – identifying what tools you use, the returns you are seeing and include suggestions for improvements
How to differentiate your proposition from other financial planning/advice firms
Identify immediate opportunities and 'quick wins'
This is just an outline, but is normally the model we follow with our IFA and financial adviser clients. What's exciting is that although we follow the same model with each, the conversations we have are always different, so your personal programme is unique to you and your financial advice business.
For example, we can work on a couple of issues that are currently important to you, or build a complete marketing strategy from scratch - the programme is bespoke to your specific needs.
Your monthly session is scheduled for an hour at a mutually convenient time. Wherever possible we will use Skype or a similar tool. Your session can either be one to one or include other members of your team.
Your investment also includes access to a variety of articles and materials, which will be shared through a Private Facebook group with access only to those taking part on the programme. Private Facebook groups have proven to be extremely effective as a means of sharing links, tools, resources and ideas – furthermore you are able to communicate with other advisers on the programme to share ideas, ask questions and to provide support to one another.
Important: Specifics of the discussions which take place on your personal Skype calls will never be shared with other members taking part.
Your Marketing Coach
Your programme and monthly calls will be with Philip Calvert FInstSMM FPSA.
Philip is founder of LifeTalk and a specialist in marketing and social media for financial advisers. Philip speaks and consults internationally on marketing and social media in regulated industries.
He is a Fellow of the Institute of Sales and Marketing Management, author of the acclaimed Successful Seminar Selling and this year was a finalist for Professional Sales Speaker of the Year in the British Excellence in Sales and Marketing Awards.
"Philip's Social Media expertise is outstanding. Just a week after his workshop we closed a SIX DIGIT business deal based on the techniques he taught me. Our overall numbers in Social Media sales doubled less than a month after his class". Prof. Dr. Niels Brabandt, CEO NB Networks
Your investment
Monthly Skype call, plus membership of the Private Facebook* group:
Choose from twelve months, six months or three months: £145 per month or pay in full with a 10% discount. Prices plus vat.
* Don't worry if you are not a member of Facebook, we wil make sure that you get access to the articles and resources that will be shared in the group.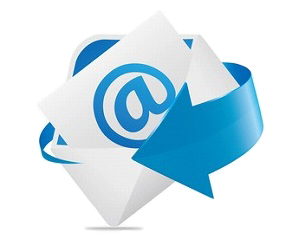 Questions before you sign up?
Send an email to Philip Calvert: philip@ifalife.com
You should sign up here
It's really quick and easy to sign up - simply pay safely and securely using PayPal or your credit/debit card. Either way, click the PayPal button and then choose how you pay.
On receipt of your payment we will be in touch to arrange your first session.
Please make your first payment online using this button. Subsequent payments will be requested by invoice. If you would like to pay in full up front to include a 10% discount, please contact us: admin@ifalife.com
Author: Philip Calvert
Posted: Monday, September 19, 2016 | 3:34:31 PM